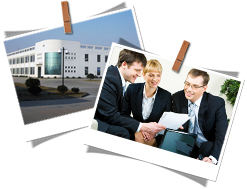 Outlets and beautiful decorative materials plant is located in the famous wuyi region of jiangmen new will, is a collection of r &d, production, sales in the integration of professional wallpaper matching decorative materials production enterprises. Owns a modern factory covering specification and international advanced production equipment and perfect supporting research and development laboratory, by a group of senior professional and technical personnel and management professionals is committed to research and development production wallpaper products, for the overwhelming majority of customers with stable quality, environmental safety of products. Create beauty after years of development constantly to win customers trust and support!
At present, the company has with the Netherlands AVEBE group and German EMSLAND group become partners, to introduce the advanced production equipment, technology and management mode of perfect business of OEM brand. Company's existing products include: powder, free wallpaper powder, cellophane tape, basilemma, wall cloth, rubber and rubber, etc. Series of wallpaper accessory products, imported products series with the original pure imported high-performance wallpaper wallpaper glue, glue, Japan original wallpaper mucilage, its quality is famous in all over the country market.
In 2016, jiangmen and beautiful decorative materials plant business development, now in jiangmen region add to give priority to with household indoor decoration business: whole house home custom, wall paper, wall cloth, murals, wood floors, curtains, etc. Looking to the future and beauty to "professional, honest, enterprising, excellence, innovation" for the purpose, for the majority of users provide more superior wallpaper products and service quality, guide and promote the wallpaper industry development more green environmental protection, healthy and pleasant! Jiangmen and beautiful decorative materials plant sincerity with colleagues from all walks of life hand in hand, create brilliant tomorrow.